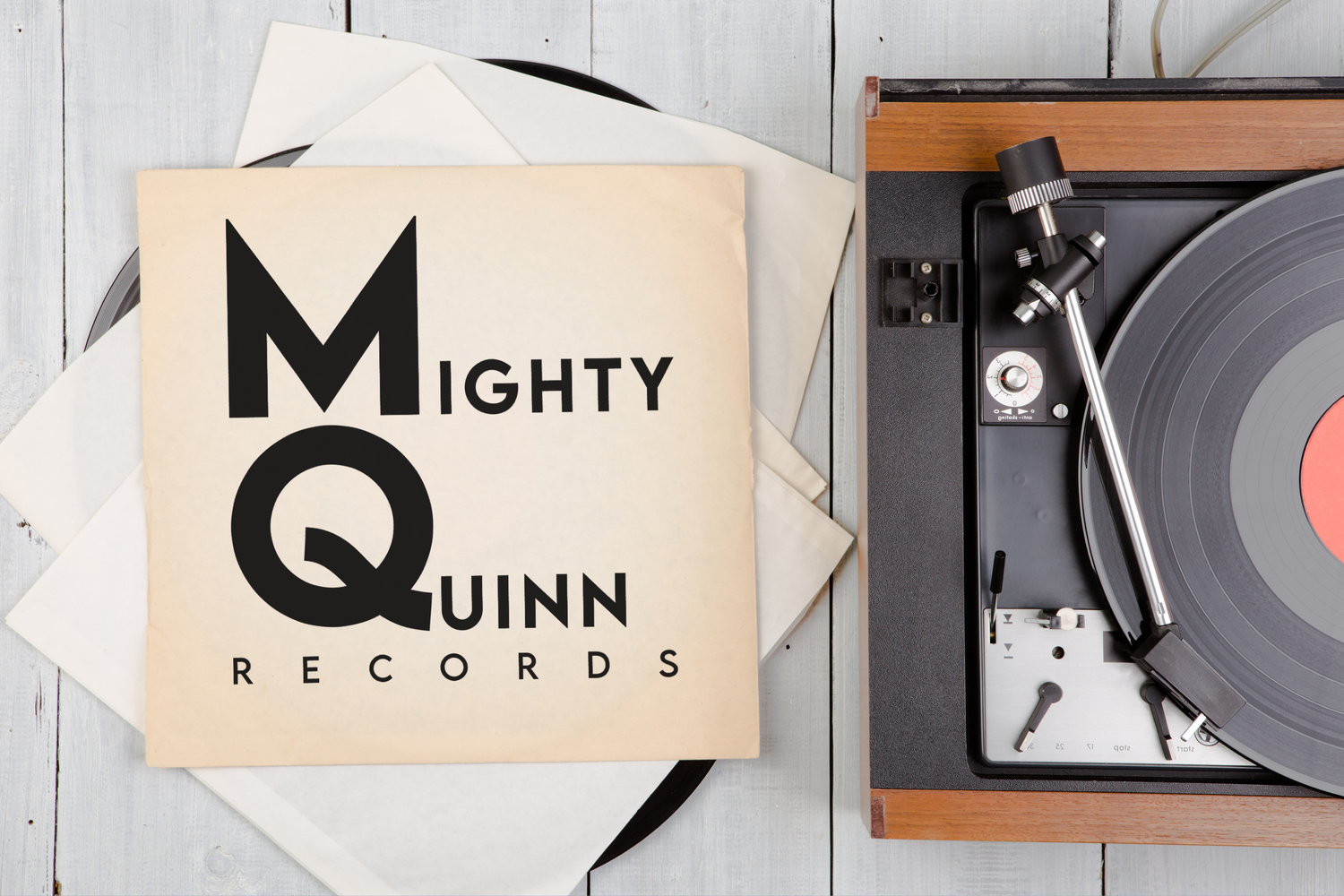 The mission of Mighty Quinn Records is to release the best music regardless of genre.  Whether it's a brand new artist or an old favorite it's always about the quality. I grew up loving music from all styles.  I hoped one day to have a vehicle for people to release music without compromise.  Mighty Quinn Records is that place.
-Jerry Roche
Lauren Bush is a trailblazing vocal jazz artist renowned for her unique ability to meld traditional jazz sensibilities with contemporary musical expressions. With a voice that resonates across generations, she has captivated audiences worldwide and continues to push the boundaries of the genre.

Tide Rises is Bush's 3rd endeavour, this time on Mighty Quinn Records, and features more dynamic arrangements (by Liam Dunachie) of popular favourites from Joni Mitchell and Rodgers and Hammerstein, but also takes a further look at Bush's budding prowess as a songwriter.
SONGEVITY is dedicated to creating beautiful music that is as endearing as it is enduring. The NY Times has described the music as "a slightly tricky derivation of hard bop" while Elmore Magazine says, "Rock, world, hard bop and street are all putty in this energetic trio's imagination and performance".
"When words fail, music speaks." That quote from the great Danish storyteller, Hans Christian Anderson perfectly captures the spirit of "Love Letters," this latest album from virtuoso jazz guitarist, Roni Ben-Hur. During his more than 40 years of performing, composing and teaching jazz, Roni has stood out as one of the most versatile, worldly and sensitive artists of his generation. Whether coaxing his guitar to speak with scat-like agility or to whisper with gentle, melodic intensity, his message is always clear – this music comes straight from the heart.

"Love Letters" is a musical mosaic of moments that invites us to reconnect with what matters most in life. For Roni, what matters most is sharing love through music, and on this album he shares it with some of the leading voices in today's jazz world, trumpeter, Ingrid Jensen, bassist Ugonna Okegwo and drummer, Jason Tiemann, performing four originals and five gems by other composers.
Jazz pianist Julia Perminova recorded her latest album in 2022 at Bauer Studios in Ludwisburg, Germany. It is a musical diary of sorts, in which Perminova shares her thoughts, feelings and experiences on the significance of freedom in one's life.

Perminova explains that "Freedom is crucial for me to live and create. Without it I begin to wither, like a plant without water. Every track of the album carries a deep meaning for me, and they are all inextricably linked with the concept of Freedom."

"Julia Perminova is a pianist to keep an ear out for — she has an inventive, colorful and poetic musical mind, and I look forward to hearing much more from her in the future."Aaron Parks
Genre blending, jamband juggernaut Red Matter delivers dynamic, sophisticated songwriting with danceable rhythms - full of rollicking extended jams, musical improvisation, visual stimulation, and all-out aural excitement.

With a hard driving touring ethos - performing nearly two hundred fifty shows across the east coast over the past several years - an appreciation for contemporaries such as Gov't Mule, Dawes, Goose and Tedeschi Trucks Band, and a nod to the O.G.'s of the genre like Grateful Dead, Phish, Jefferson Airplane and Santana, Red Matter hits all the high notes, fusing elements of rock n roll, blues, americana, and psychedelia creating a truly versatile, eclectic style.
Too Noisy Fish, the piano trio consisting of Peter Vandenberghe (piano), Kristof Roseeuw (double bass) and Teun Verbruggen (drums), is inspired by any musical genre, with the freedom of jazz being the common denominator. The original compositions by Peter Vandenberghe navigate between jazz, rock, techno, impro, film, classical, contemporary music... Let's call it "Multijazz"

In 2021, Too Noisy Fish had its 10th anniversary. The trio invited a gang of equally free spirits to their birthday party to dive deeper into infinite countercurrent creativity. Too Many Fish was born! With Too Many Fish new musical textures are unraveled adding poetry, beats, scratches, horns, mallets,…This XL version consists of Belgian writer Dimitri Verhulst, trumpeter Bart Maris, saxophone player Bruno Vansina, Philip De Jager (vibes, marimba) and DJ Grazzhoppa.